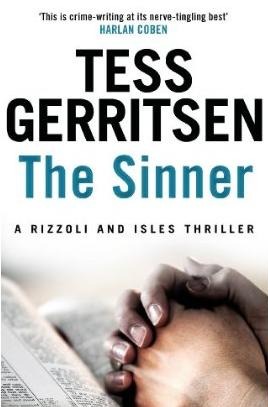 Title:
The Sinner
Author: 
Tess Gerritsen
Pages:
419
Genre: 
Crime, Thriller, Mystery
Book Description:
Within the walls of a cloistered convent, a scene of unspeakable carnage is discovered. On the snow lie two nuns, one dead, one critically injured - victims of a seemingly motiveless, brutally savage attack.
Medical examiner Maura Isles' autopsy of the murder victim yields a shocking surprise, but the case takes a disturbing twist. The body of another woman has been found. And someone has gone to a lot trouble to remove her face, hands and feet.
As long buried secrets are revealed so Dr Isles and homicide detective Jane Rizzoli, find themselves part of an investigation that leads to an awful, dawning realisation of the killer's identity...